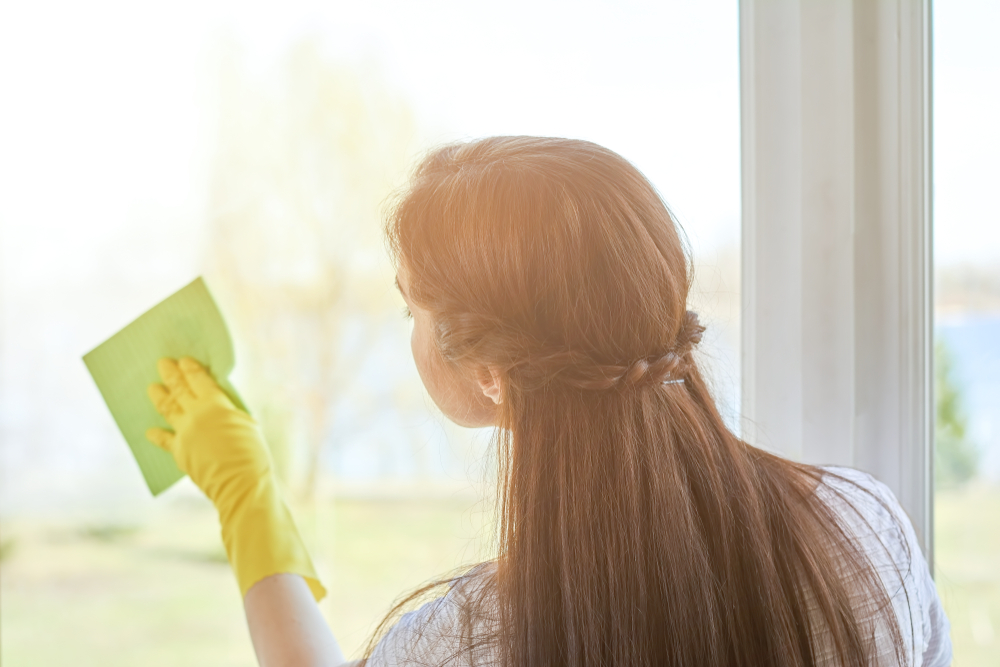 For many homeowners, maintaining clean-looking windows is often overlooked. There is value in clean windows and more importantly, there are significant reasons why you should keep them clean. 
For instance, if you have installed a window tint in Edmond, OK, cleaning your windows will prevent the tint from becoming discolored or worn down. Window tinting Edmond requires proper maintenance to keep the tint and the glass from degradation. Clean windows also improve the heating efficiency of your home. On a hot summer day, this could be an important factor in keeping cool and lowering energy use.
Cleaning your windows is often a tiresome task, but with the tips and tricks provided in this article, you'll have them looking streak-free in no time.
Use glass cleaners that don't leave streaks.
Not all glass cleaners are formulated the same. Make sure to pick an ammonia-free cleaner that does not streak on your windows. Also, avoid cleaners that have alcohol content. Try to look for glass cleaners that have a mild soap base as they do not leave too much of a film on the glass.
Please keep in mind that some window cleaners might work well for one type of window surface and not so well on others.
Never use a sharp blade or razor to remove any materials stuck on the glass.
It might be too tempting to scrape off stuck-on materials from a glass window using a sharp blade but try not to as they can cause scratches and leave the glass looking old and dirty. No matter how stubborn the materials may seem, it is best to wait and allow the glass cleaner to do its job.
Use a squeegee or lint-free wipe.
When it comes to cleaning windows, an old t-shirt doesn't cut it. Lint found in textiles can cling to the glass and leave it with an undesirable texture. Sometimes, they can even cause scratches on your window. Instead, opt for a squeegee or use a lint-free wipe to clean your windows with ease. Not only are they better at cleaning, but they also help prevent excess moisture from getting on other areas of your window and hardwood floors.
Contact a window tinting Edmond professional.
Window tinting professionals have the equipment and expertise to clean your windows and check for signs of damage. While window tints are considered a good investment since they last a long time, it is best to have a professional check them regularly for any signs of wear and tear. In addition, it is also a good idea to have professionals check your windows regularly to make sure they are clean and free of damage.
Conclusion
Keeping your windows clean and streak-free is not as difficult as it may seem.  With the right glass cleaning solution and cleaning tools, you should be able to get your windows shining in no time. If you come across any problems, or if you are looking for an expert for your window tints, a Edmond OK  window tint professional can find the most suitable cleaning solutions for your windows.