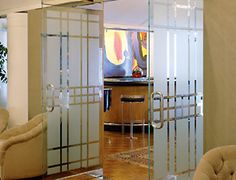 Decorative window film can help Edmond businesses and commercial spaces create a degree of privacy while not completely blocking any natural light which may be entering their windows. In addition, Edmond  business owners can add design to their windows without pricy replacement of glass. Decorative film allows a big design transformation in a very affordable way. Decorative window film, from Edmond Window Films, can be installed on interior glass dividers, or on outer windows and doors. This film provides privacy for residences in the most public of locations.
Decorative film options can vary from frost, geometric shapes, swirls, colored to colorless designs. The options are endless! Also widely popular are "natural" designs, including flowers, trees and bamboo. Transparent, translucent, frosted, semi opaque and even opalescent decorative window films are available.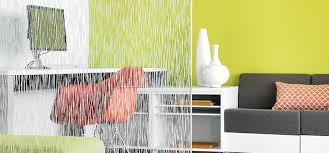 Privacy window film offers Edmond businesses the ability to add some privacy and design to their windows, without having to make structural changes or replace glass. Edmond Window Film can help you and your business or commercial space create a custom design, or find you an existing design that might work for your needs.