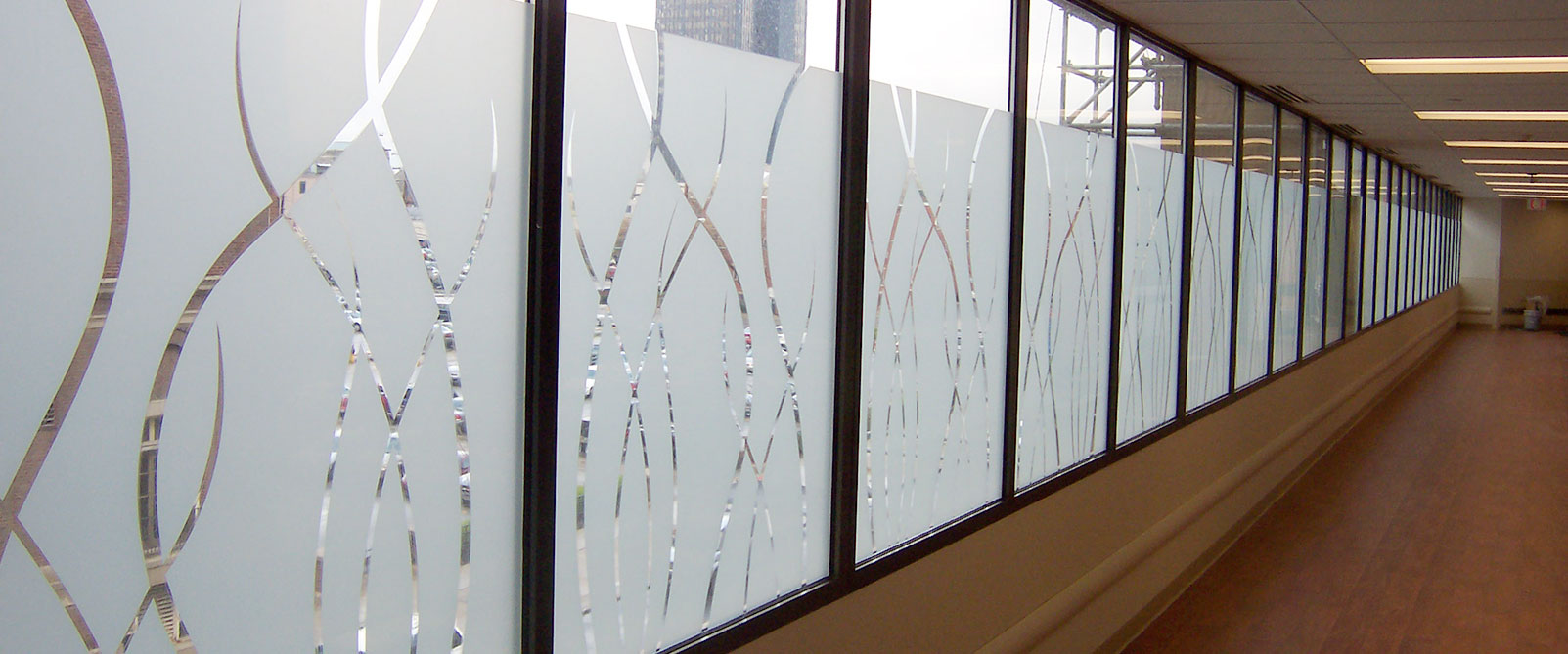 Decorative window film from Edmond Window Film is a fantastic technology with a fantastic, unique look. It is especially powerful for visual purposes on commercial settings. Most of our customers have no idea how many different types of decorative film can be used in so many ways. It can be used for privacy, branding…..surfaces, windows and doors have many uses.

Unique Ways to Use Decorative Window Film
Restaurants – Post the menu on the window with decorative window film.
Boutiques – Dress up the dressing rooms and make them fun and unique with window film.
Dividers – More and more places are having clear dividers due to COVID. Make these dividers more interesting to look at with decorative window film.
Hotels – Update your hotel style in the lobby, restaurant, bathrooms and shops with decorative window film.
Branding – Let us help you and your business with unique, personalized branding with decorative window film.
The possibilities are endless with decorative window film for your Edmond home or business. Call us today to learn more, see samples and get a free estimate on your project.