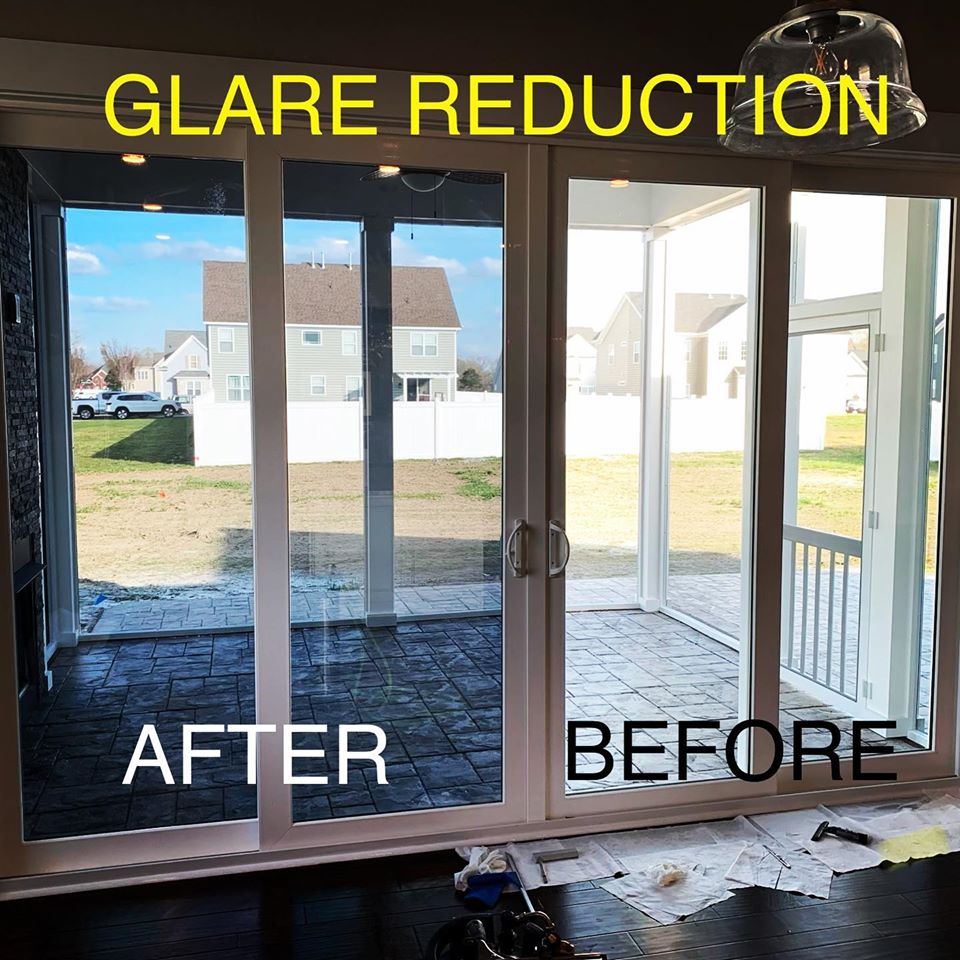 Summer in Oklahoma is just around the corner. Edmond is preparing for some hot temperatures and lots of sunshine! With the warmer temperatures and sunshine, also comes a challenge and that is the glare the sun brings. We have good news that can help with summertime glare….window film from Edmond Window Film. Anti-glare window film is a great solution for your Edmond home to reduce glare and improve your comfort and living experience.
Anti-Glare Window Film for a Clearer Workspace and Greater Relaxation
Glare is a big annoyance. It can make seeing televisions and computer screens very difficult. Glare and excessive brightness puts a strain on your eyes and make it hard to relax in your own home. This type of prolonged exposure can even lead to headaches, skin damage, and eye strain.
Window Film – A Great Solution for Glare Reduction
Window film is a great glare minimizing! You can install window film on your current windows and doors and reduce glare by up to 90%. Window film is designed with advanced technology which allows natural light in while reducing the heat and the glare. In addition, it blocks out up to 99% of harmful ultraviolet rays which are very harmful to your skin and your home's interiors.
Don't let glare affect your comfort this summer. Take control of your environment and improve it with glare-reduction window film.
Give our experts a call today to learn more and for a free estimate!