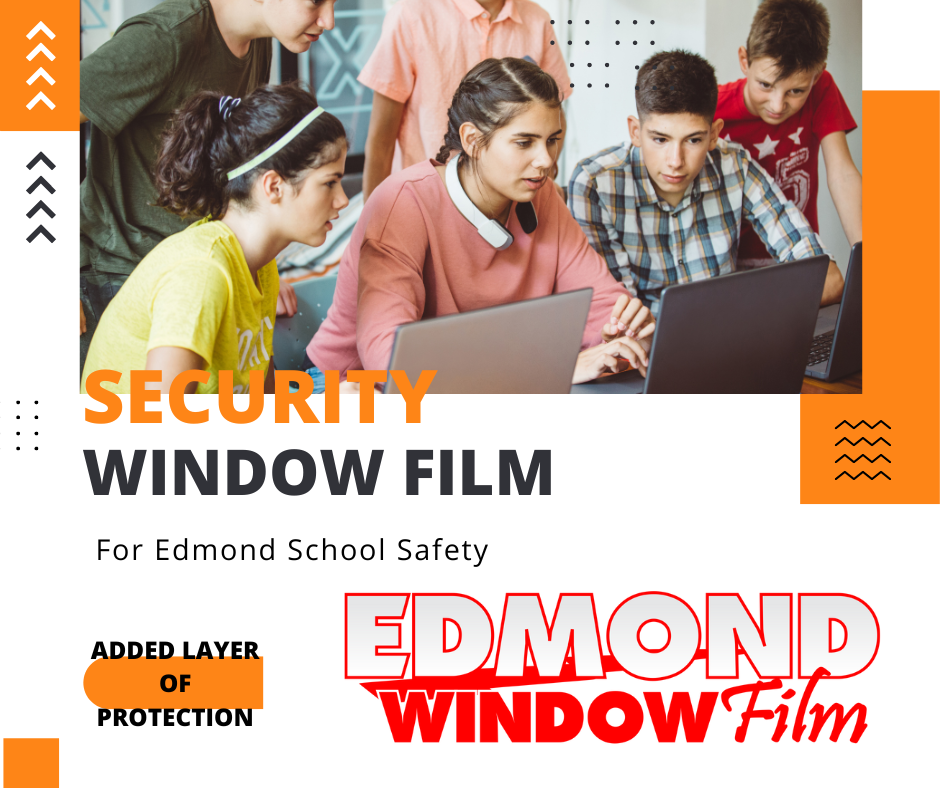 To guarantee a safe and secure atmosphere for Edmond students, staff and parents must work together. With the daily increasing threats to safety on school grounds, it is crucial that proactive measures are taken in order to protect children in our Edmond schools.
Safety and security window film is a very cost-effective way to add an extra layer of protection that can provide crucial time and give you peace of mind. This powerful technology has been proven to help protect against a variety of risks making it a popular source of increased safety.
What is safety and security window film?
Safety and Security film is a type of window film that is applied directly to your glass window or glass door. This film, along with the attachment system, will protect bystanders from scattered shards of glass when broken as well as stalling potential intruders.
Edmond schools can leverage the power of safety and security film to protect their children in several ways. Installing security film on windows and doors in the Edmond schools provides extra protection against forced entry and slows down intruders by several minutes. In addition, in the face of natural disasters, such as tornados or high winds, security film offers an effective solution to protect them from flying debris that could cause injury.
Safety and security film is a smart and great choice to ensure the protection of students and teachers.
If you are looking to find out more about the various advantages of safety and security film for your Edmond school, don't hesitate to reach out. We offer free estimates and consultations.