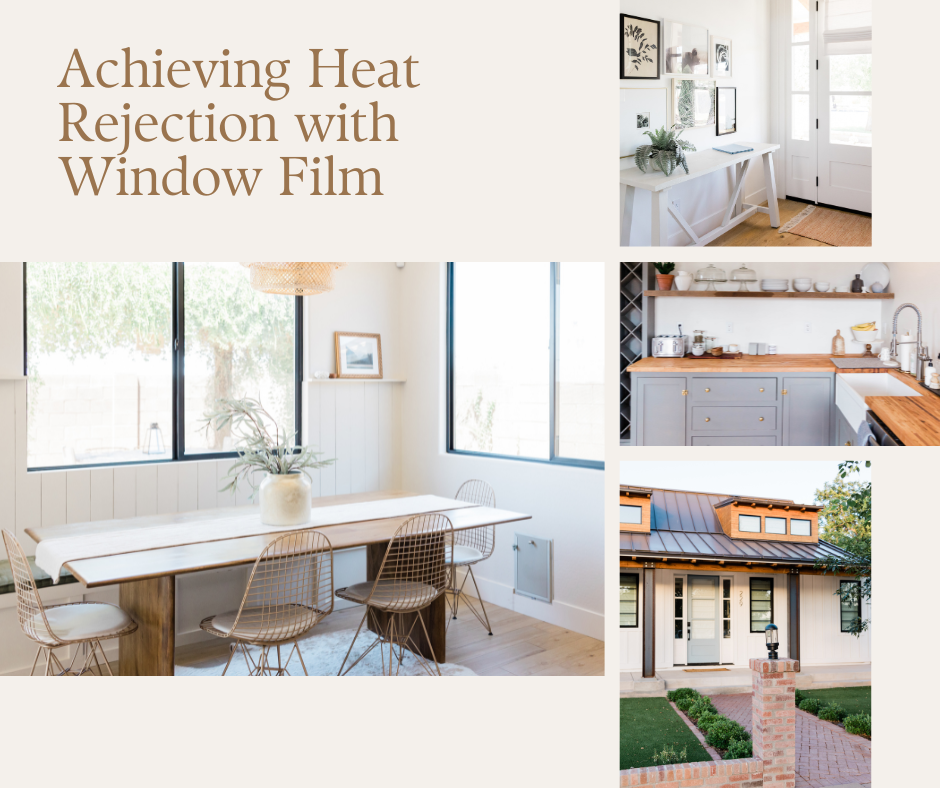 At Edmond Window Film, we understand the hot summers in Oklahoma. The blazing sun can turn your Edmond office or home into a very unbearable area. It can be so uncomfortable and cause your energy bills to increase dramatically. This is where high-quality, ceramic, heat-rejection window film comes to the rescue.
Keep Heat from Entering Your Windows
Our solar window film is designed to minimize the amount of solar heat transmitted through your windows. Once the window film is applied to your existing glass, you can enjoy a cooler and more comfortable indoor environment. The film blocks a large amount of the sun's infrared rays which is what heats up your space.
Reduce Energy Bills
When heat is blocked from entering your home or office, your AC does not have to work as hard. By easing the burden of your HVAC, you can expect reduced energy consumption and much lower utility bills.
Reduce Glare
The great news about heat reduction film is that it also blocks out harmful UV rays and it reduces the amount of glare. Glare makes it difficult to work on computers or watch TV. Our film significantly reduces glare and allows you to enjoy natural light without annoying glare.
Contact Us for a Free Quote
With Edmond Window Film's experience and expertise in heat reduction window film, you can transform your Edmond home or office into a more comfortable and energy-efficient space. Call us today to learn more!